Western engraving class ~ Brian Hochstrat (May 4-8, 2009)
---
Brian Hochstrat will be instructing at Ray Cover's School of Fine Art Engraving this summer. I asked Brian to write a bio for this post and I have included that. Thank you Brian. This is a beginner level class where students focus on the very distinct style of Western Engraving. I have also included a photo of a sample western engraving tutorial plate that Brian engraved.
The Class Covers:
Tool sharpening and modification of tools required such as flats, liners, flutter tools, etc.
Proper execution of various cuts, like wriggling, bright cut, and lining techniques
Putting techniques together to make western scroll and flower design
How to design layouts and fill specific areas, such as buckles, conchos, etc.
$900 for Mon-Fri intensive class
Date: May 4 - 8, 2009
Contact Ray Cover to sign up:
School of Fine Art Engraving, Ray Cover
Ray Cover Web Site
Festus, MO 63028
Phone: 636-937-5955
email:
cover@sbcglobal.net
I was honnored to meet Brian and his wife. He is a very talented engraver and anyone watching his work knows this. He is professonal, softspoken and a very kind person. I know those that take his class will learn a lot and will very much enjoy his company. Steve
Biography by Brian.
I was asked to do a bio for my class, but had really been dragging my feet, being my resume is rather short and unimpressive once it is written out. Since I have never worked at Purdeys or trained at Giovenelli Bottega and have only been engraving since 2005, I almost look unqualified, without my work to show that I am not. However, Kalyn suggested that I focus on what I have accomplished rather than what I have not. Yes I have won some awards but much more significantly, I have gone from a complete novice to a well respected knife engraver within 3 years and survived financially in the process, with both a wife in college and a mortgage hanging over my head. So I do have much experience, it just happened in a short time. So here is a quick story to illustrate where I am coming from and the different approach I am taking on this class curriculum
The one thing I had going for me, was that I came into the engraving world as a western bright cutter. The term of which is often misinterpreted, due to the "Western" part of it, which conjures thoughts of cowboys and buckles, spurs etc. which are of little interest to all but a small group. This style, though, which is prominent in the western world, is not much more than a variation of English Scroll, and I learned by changing a few elements such as backbone style, leaf shapes, size of the bright cut, you can get a huge number of different looks, to accommodate the different articles that could be potential pay checks, be it on jewelry, inexpensive knives and guns, you name it you can change up the look to fit that particular piece and price range.
Now the reason I say that bright cutting was such a important part of my own advancement was because I could use it to keep the bills paid, while I was trying to prove to the knife world that I could engrave. That takes time and doing jobs that do not pay well. Bright cutting is a fast style to cut, and there is plenty of work out there to do for two reasons. It can go on nearly anything someone wants engraved, and the average person can afford to have a piece engraved. So when things where getting slim, I could knock out some jobs, get things paid up and then go back to the collector knives, which was the work I wanted to do. Even today, it is security, because I know, if I ever needed to, with one phone call I could have as much bright cut work as I need, and get the quick money to get me out of a bind.
I know there are many people out there that are in the same boat I was in, you can do relief style engraving well, but cannot survive long enough as a professional engraver to finally get paid what you are worth, since it takes so long to do relief style. Only a select few can really afford it. This style can help keep you afloat, while you wait for better things to come together.
Also, for those who are content to keep engraving as an enjoyable hobby, this is a very rewarding style. It takes less artistic study and dedication to achieve good design and execution, it is easy to learn, and you do not need to labor for days on a project before you see results.
So that is where I am coming from and what I am bringing to the class. Obviously the technique will be taught, but just as importantly how to take this simple style and use it to your own benefit in the real world will also be taught. And for those skeptics who may say this is all for financial gain, think about what a guest teacher of a 5 student class really clears after travel costs, compared to what I make from the comfort of my studio. It is not much. But I think strongly, that a class of this type needs to be available to give people some options to help themselves. For those that sign up I look forward to seeing you in May. -Brian
______________________________________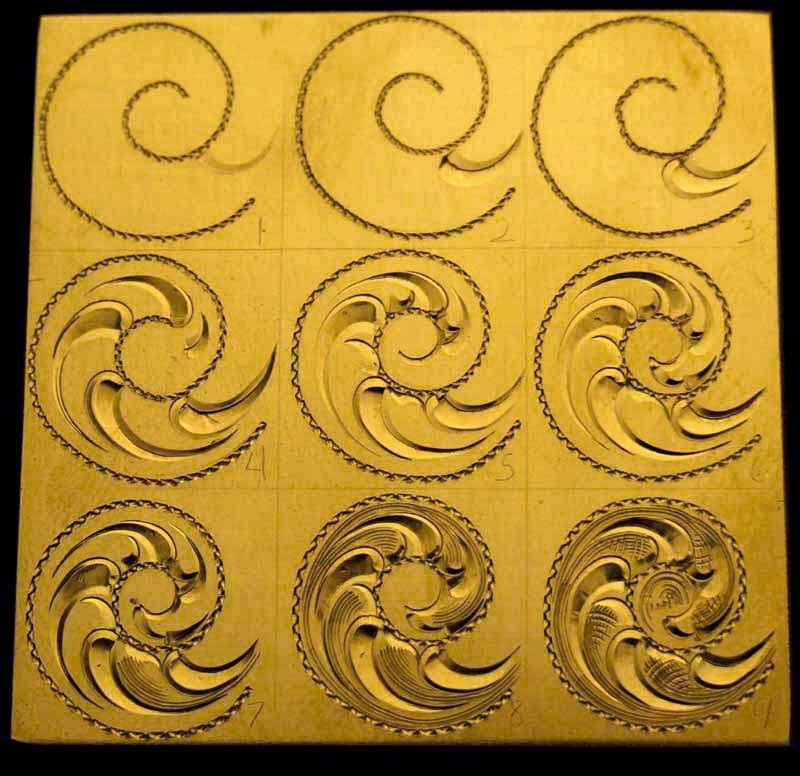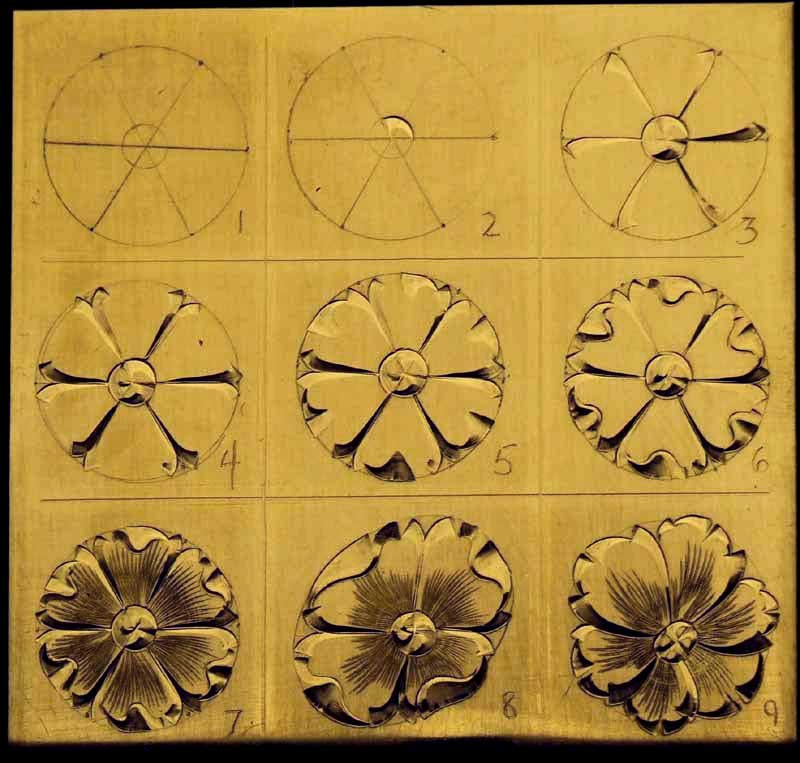 __________________
__________________________________
Steve Lindsay
www.AirGraver.com